if you don't have java, try plaincam
or
This is my web cam using java format, which means that, if I'm live, you're supposed to see a new still image every 10 seconds (more like, whenever the software damn well feels like it) or so. If not live you'll see the last uploaded image before I turned it off, duh, or some airbrushed bullshit I substituted (just kidding, don't have an airbrush, just a wicked fast computer and a few powerful graphics programs) so when you get tired of looking at it try the slideshow or last forty. If your browser is from the last century, try the plain-cam.
If I'm on this live and your browser is java-enabled then it automatically reloads every 30 seconds or so. if you don't have java then go to the plain-cam. If I am on plain-cam and java-cam (the time in the frame will be correct for Arizona) then i wont be on live-cam
(same cam) ---> dognaked's plain-cam <--- (without auto-refresh)
(if I'm not online, go here and pretend it's live)
. . . . sleeping? . . . .
missed the last broadcast?
check out Dognaked's Dogcam's
a compilation of the last 40 frames uploaded from dogcam to this site!!!
don't miss it!!!
The last upload of the series
Dog's naked cam
This could be the current live cam or something left over depending on what software I'm trying this week so just look the time stamps.
Dognaked NAKED!
if you don't have java, try plaincam
or
The last upload of the series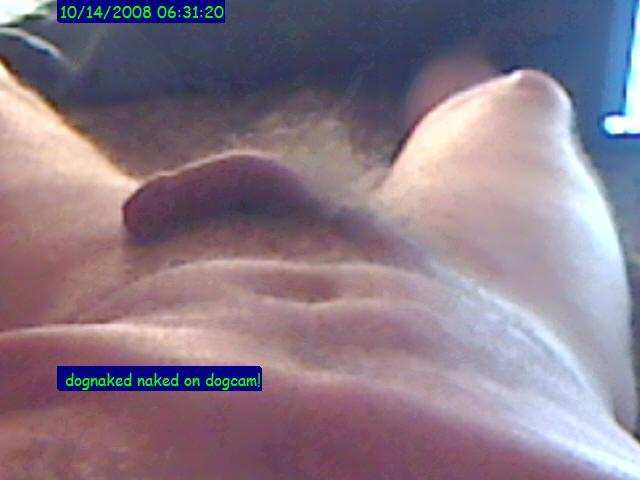 "For People, Not Popularity