After all these years the dog is still fumbling with webcam software so who knows what you'll get from day to day or month to month in this window upon his nudity but he still has his good days or nights from time to time so it's worth checkin' out now and again.
for a continuously updating shot click here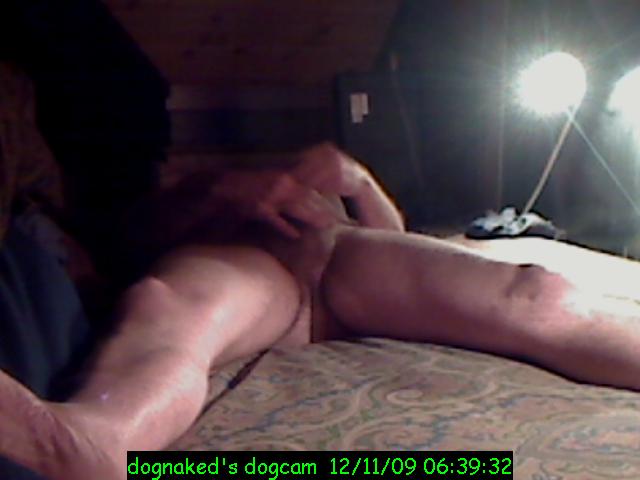 JAVA CAM
PLAINCAM
is best
Well, you are now deep within dognaked's web. To have come this far indicates you have either a unique tenacity or depraved misguided obsession. Actually this web cam thing is both new to me (well, maybe not so new ANYMORE) and kind of a hassle. It's live and difficult to control. The camera is cheap and unforgiving. Most important, I cannot edit or manipulate the images to compensate for my aging sagging features. One more reason to bite the bullet and find some eager horney young lads to work the far side of my lens. So to make a long story longer, the chances of catching me on this cam are remote.. . . however . . .images from my main cam arrive at the website both in continuous stream and as serial jpg stills every 14 seconds [supposedly]. If your browser has java (or virtual machine) then you can view either dog's java cam which refreshes the cam image automatically and is flicker free
DOGNAKED NAKED!!!.
\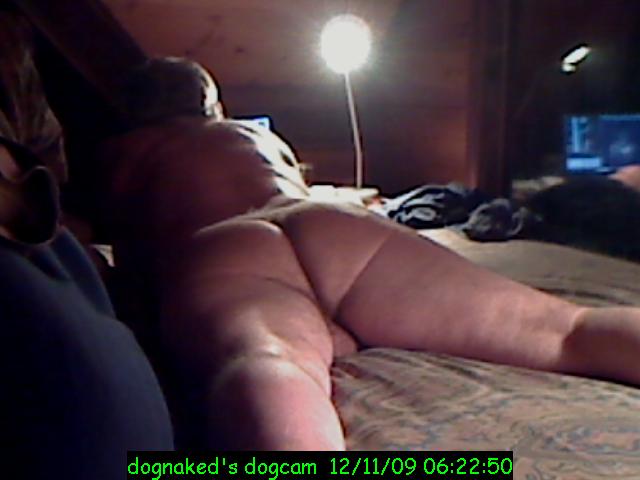 for those with java or virtual machine:
1) JAVACAM
for those without java we can still give you automatic refresh but it refreshes the whole page so you have to stay in one place cause if you scroll down the browser will keep jumping back to the top with every new image:
2) PLAINCAM
\
and to see some recent cam activity:
4) RECENTDOG
"For People, Not Popularity